FTC Disclosure:This post contains affiliate links.We're independently supported by our readers and we may earn a commission when you buy through our links.

A woman feels confident when she wears apparel to look presentable and fashionable. Women's apparel is an accurate indication of her body's confidence. The women who are plus-size women get tired of searching for something unique, but now they can easily find out apparel of their wish. BloomChic is the first digital destination for such women for fashion and leisure. Budget-friendly and trendy clothes are what you'll get.BloomChic is a plus-size clothing brand that offers a wide range of trendy and stylish options for women of all shapes and sizes. The brand has gained popularity in recent years for its focus on providing fashionable options that are both affordable and accessible to plus-size women.One of the standout features of BloomChic is their extensive range of clothing options. From dresses and skirts to tops and pants, the brand offers a variety of styles and designs that cater to different tastes and preferences. The clothing is also available in a range of sizes, ensuring that all women, regardless of their body type, can find something that fits well and looks great.
BloomChic Fashionable Clothing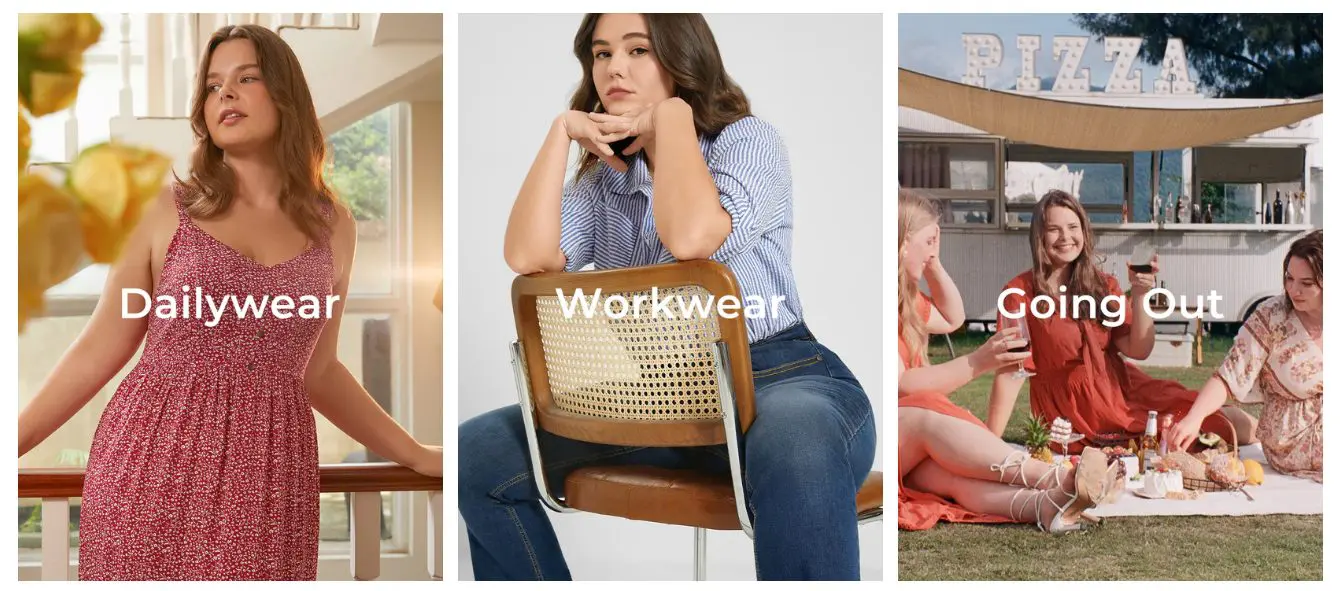 Many companies are developing fashion-forward designs and sizes, but what if you're a plus-size woman? BloomChic is a fantastic option to discover fashionable items for plus-size women and flatter your curves. The store references everything and a breakdown of sizing conventions for plus-size clothing with style advice, T-Shirts, Tank Tops, Blouses, Bottoms, Skirts, Pants, Floral Dress, Shorts, White Dress, and many more. Visit the store today and get apparel of your size.
Customers Reviews
BloomChic Shipping Policy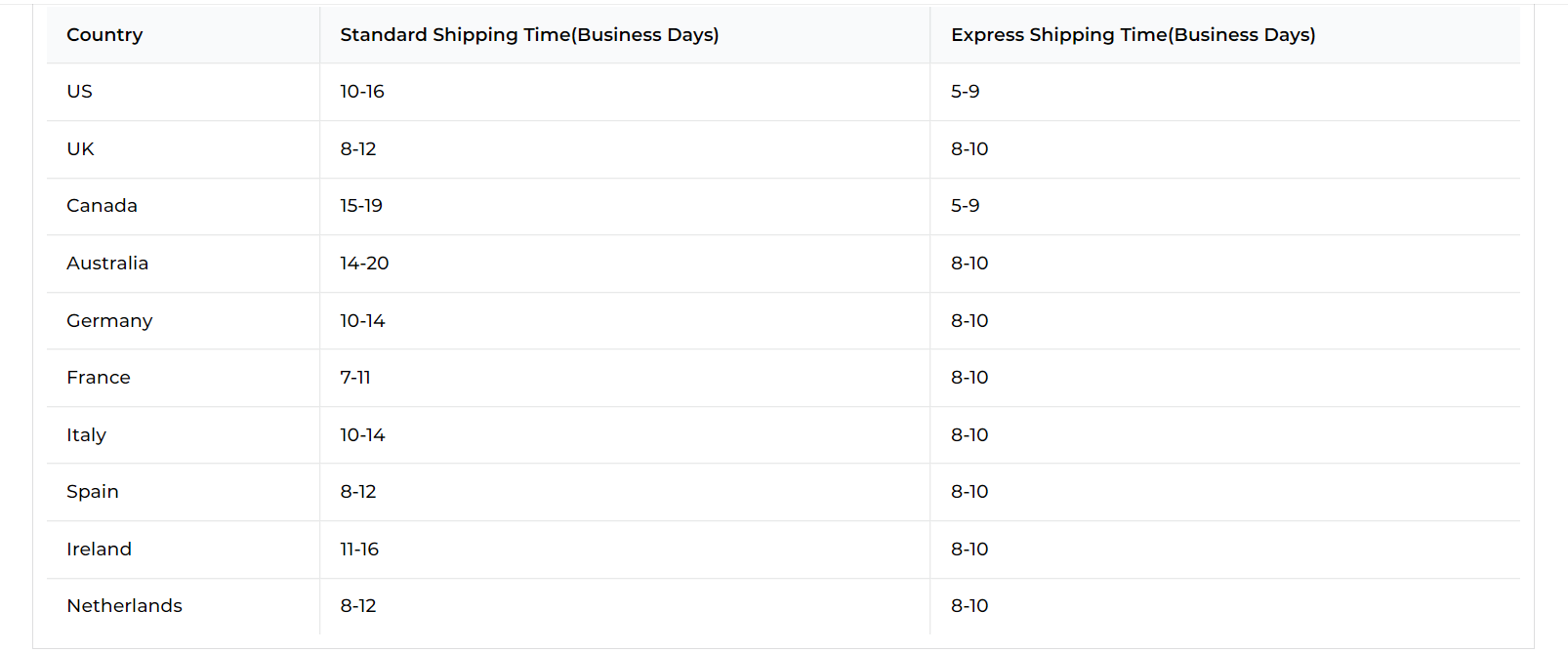 Many customers are ordering apparel from BloomChic, leaving reviews when they get the product delivered. Some are complaining about delivery time but not about quality. When you cross the lowest limit of $59, you'll get free shipping and $5 off if a person receives over $39 shopping and $10 off when you cross $69. Standard and express shipping are working to deliver in different countries, and standard shipping costs $6.99, and express shipping costs $16.90. the days of delivery depend upon the country you're shopping. The maximum of 14 days the website takes to deliver apparel to your home.
Social Media Presence of BloomChic


Every business has a social media presence.BloomChic is active on Instagram and other social media platforms. The customers are updated by sharing on social media whenever a new product is launched. All the details about designs and fabrics are provided to know before purchasing. Over 147,322 people follow their Facebook page and keep updating the customers whenever a new design launches.
Shop by Size on BloomChic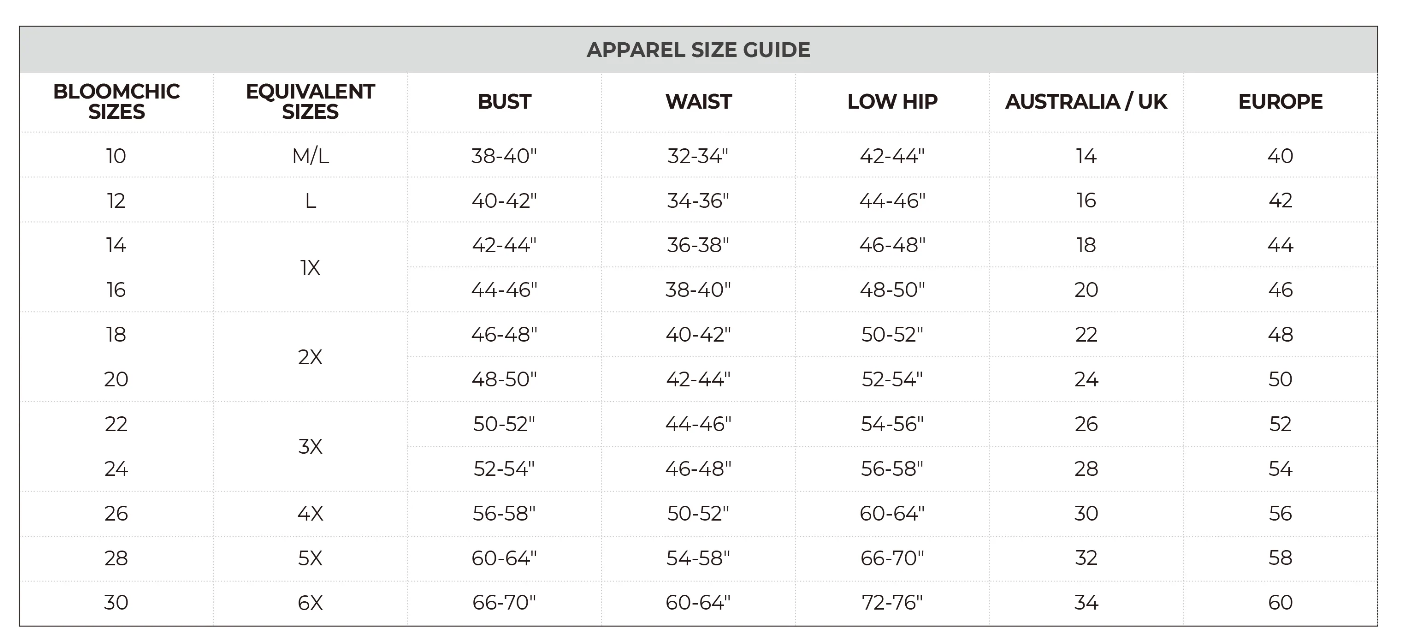 To purchase, anyone can shop at Bloom Chic for different plus sizes and brands in this section. Balloon Dress, Floral Ruffle Knot Side Wrap, Plunging neck Button Detail Pocket Maxi Dress and many more are in the queue. Plus-size women can now feel confident by wearing apparel of different brands. Bloom Chic is no less than a boon for plus-sized women.
Conclusion
In conclusion, BloomChic is a great plus-size clothing brand that offers a variety of stylish and affordable options for women of all sizes. The brand's commitment to quality materials, fashionable designs, and excellent customer service makes it an ideal destination for anyone looking to update their wardrobe.
BloomChic's extensive range of clothing options ensures that customers can find something that fits their style and body type. The brand's dedication to affordability is also noteworthy, as it offers a range of options that cater to different budgets. Overall, if you're a plus-size woman looking for fashionable and comfortable clothing, BloomChic is definitely worth checking out.