FTC Disclosure:This post contains affiliate links.We're independently supported by our readers and we may earn a commission when you buy through our links.
Placeit.net is a cloud-based platform to assist enterprises in creating different assets like videos, logos, banner ads, social media posts, and mocks. It offers multiple features, including predefined templates, filtering, multiple file formats, slide preview, content sharing, and asset tagging. Graphic designs can build custom logos with colors of their choice, custom logos; resize images, audio tracks, and much more. It lets professionals create what they want for enterprises and supports them in creating work of their choice. Interested? Let us know more about it.
Placeit.net Services and Features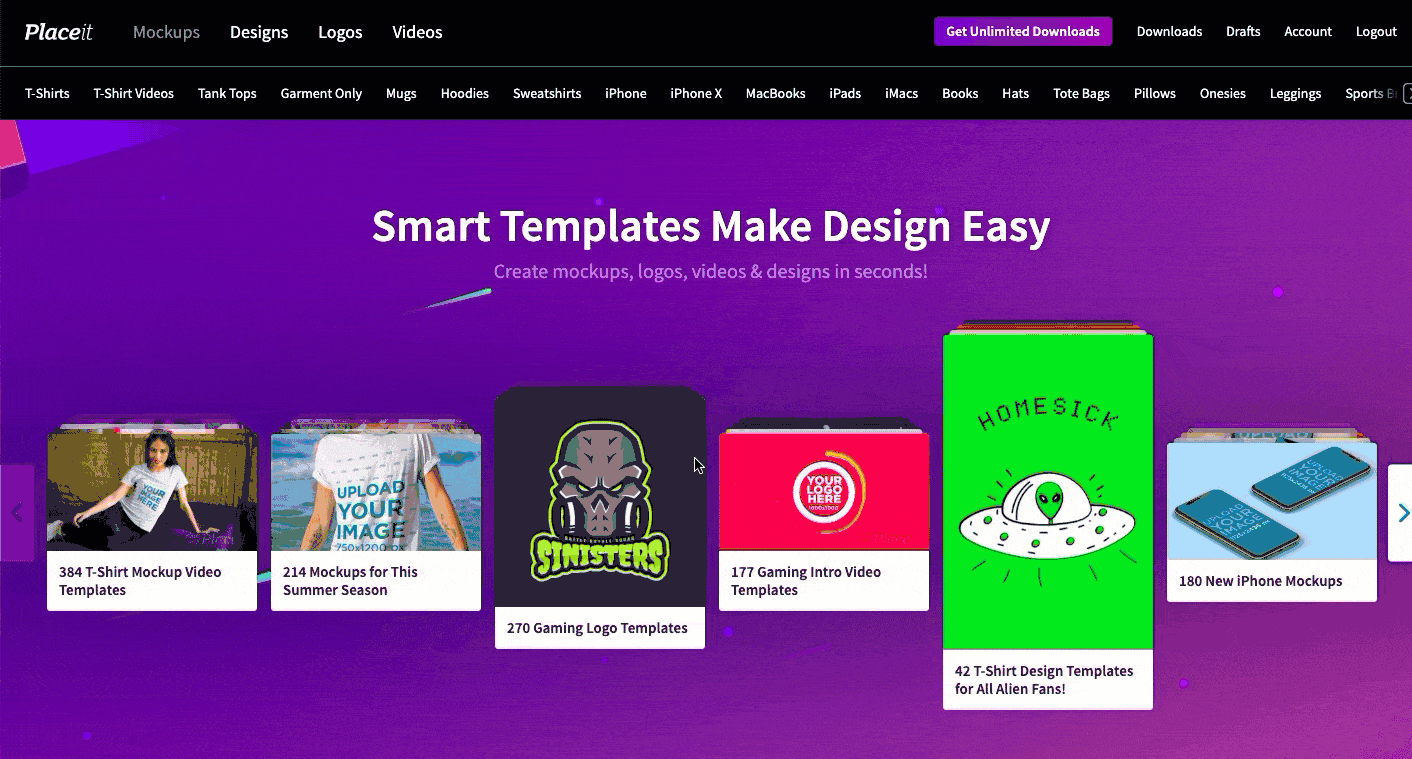 Placeit.net is a cloud-based solution for users delving into a forum to take different services with quality features. Placeit.net helps graphic designers to build brands of their names, colors of their choice, and custom logos. The users can also enjoy the following features.
Slideshow videos
Audio tracks
Layout colors
Background photos
Templates and mockups in personal library
Social media posts
Banner ads
Logos
Tagging
Multiple file formats
Placeit.net Pricing Plan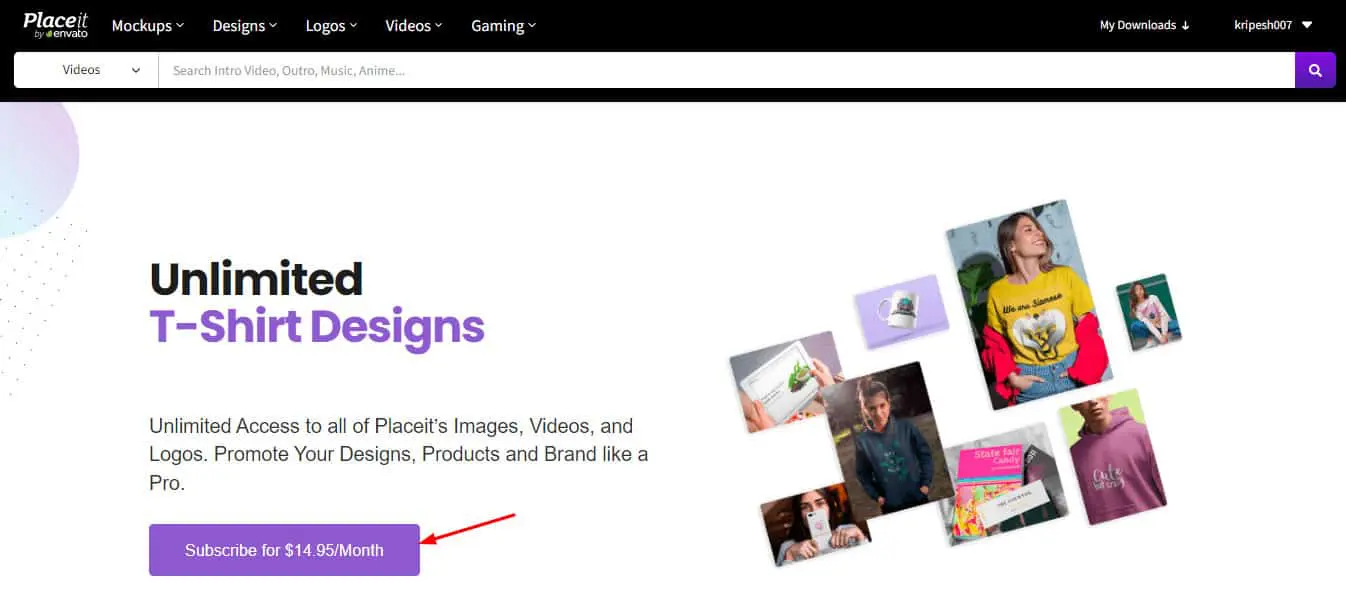 It offers services to users on a monthly subscription level of $14.95 per month and $89.69 per year. The new users can also enjoy a free trial and free version. The overall rating from the users' reviews is 4.45 out of 5, which is worth the money.
Pros of Placeit.net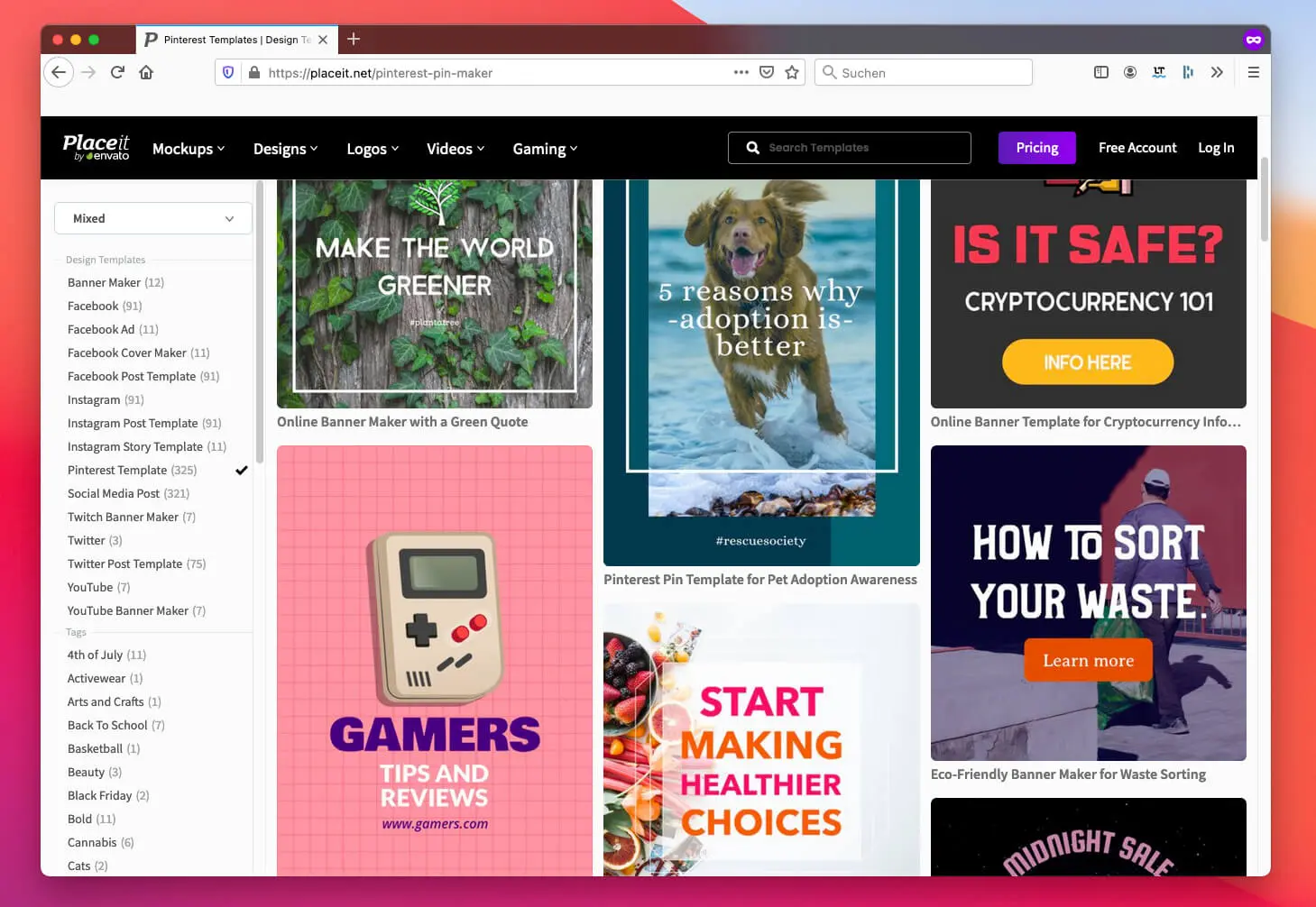 The most enticing and impactful thing on placeit.net is the templates available for selection. Many have tried it for making business cards and logos, and it proved its price. The available templates are easy to choose from and work for fast editing. Easy-to-use interface and friendly editing tools work much better than expected.
Cons of Placeit.net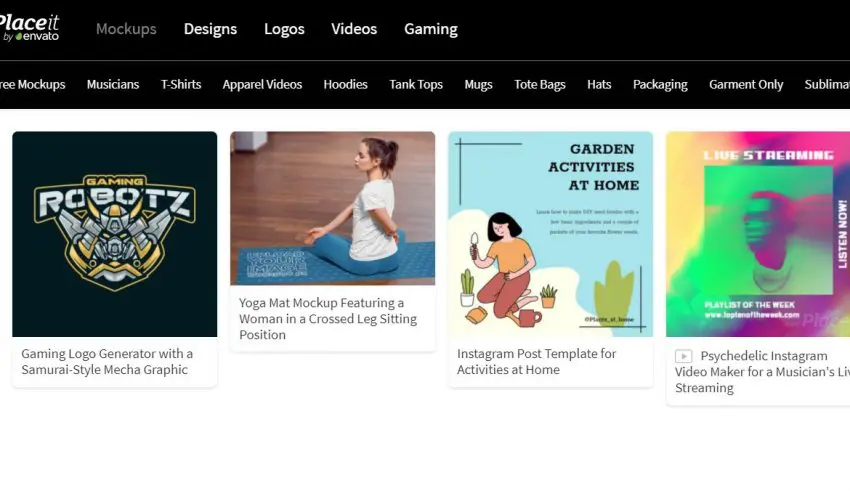 There is nothing to devalue placeit.net, but it lacks 4K templates. Everything else works properly, but if they can add 4K templates to insert, it would be more enticing for users.
Placeit.net User Interface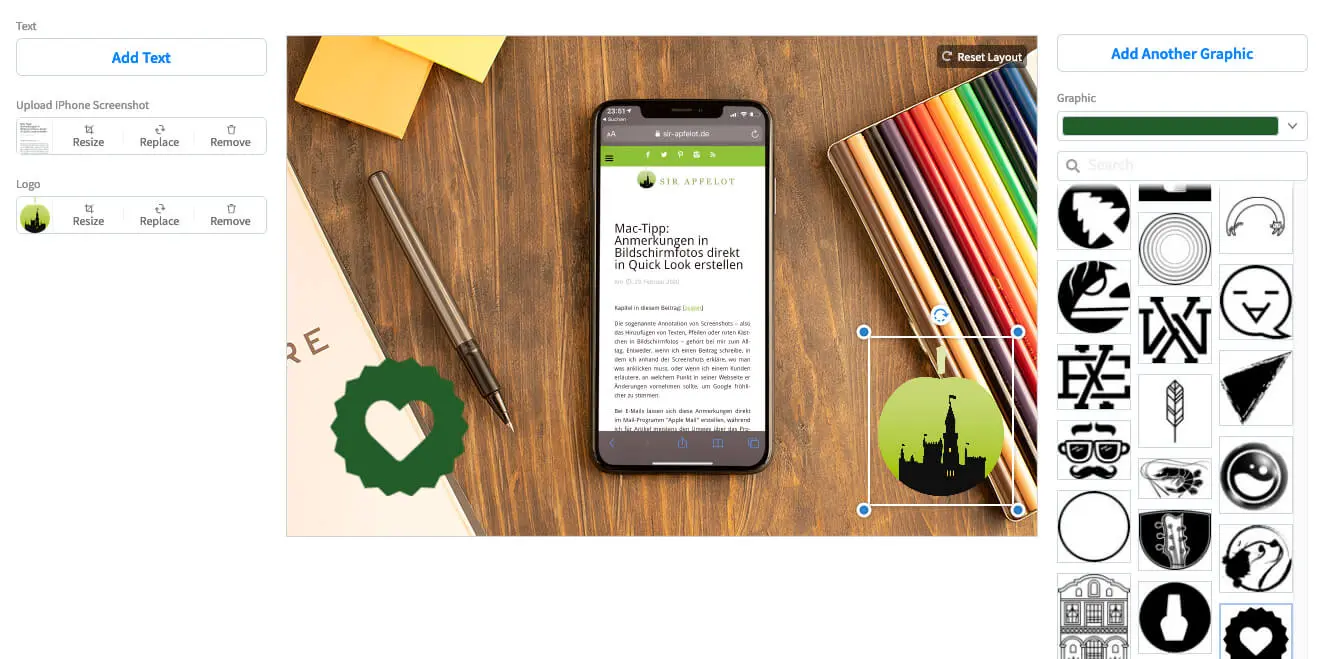 The user interface of placeit.net is relatively modern, clean, and attractive. The top pane panel features allow users to design assets of their choice. There is a search bar for searching a specific keyword from Google. The downloaded assets are available on the top right side, and you can manage your account. It also is mobile-friendly and works smoothly on your phone. Its interface is highly user-friendly and convenient to start using it.
Placeit.net Features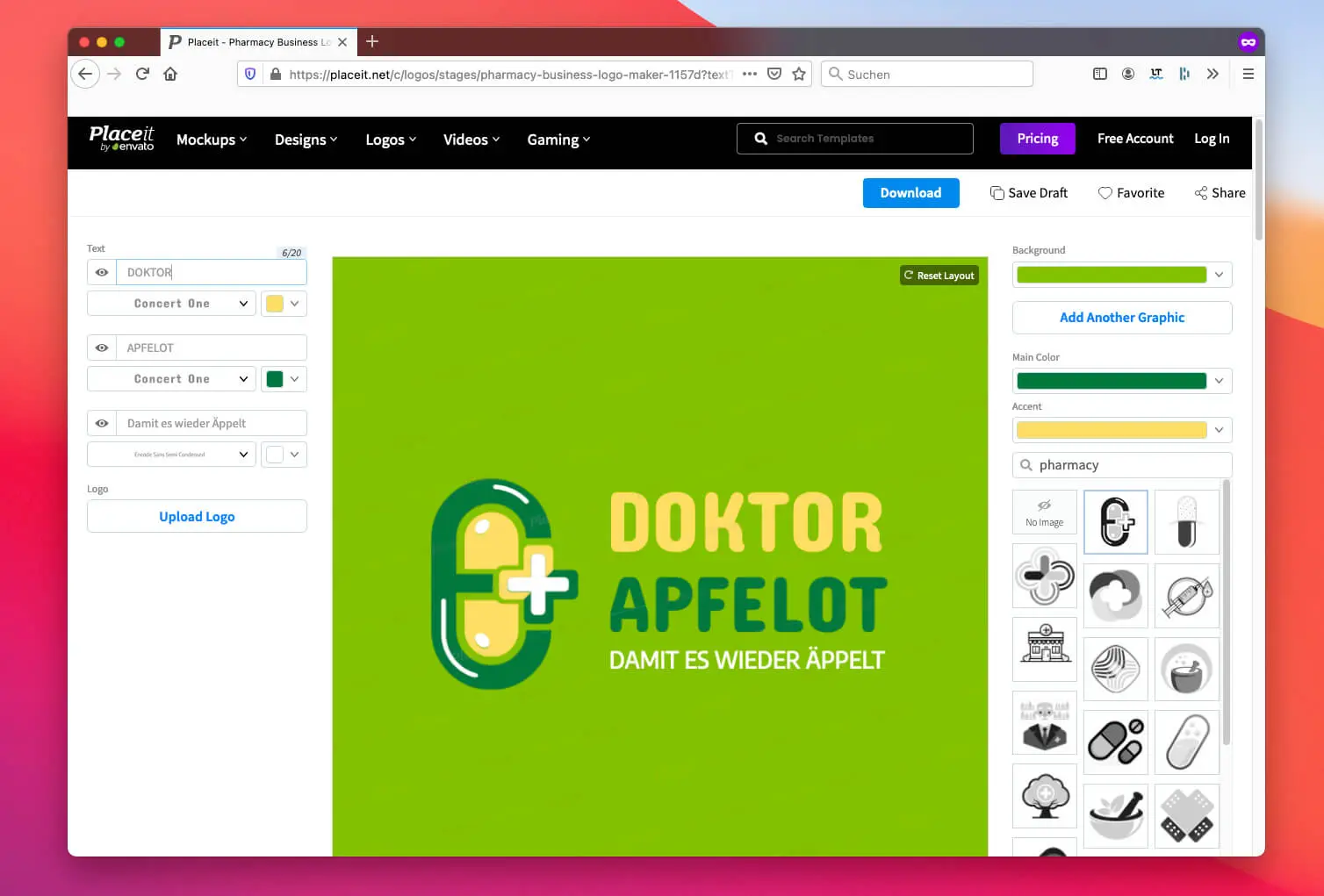 It is the right choice or platform for creative individuals who want variety with powerful tools. All tools cover a specific aspect of designing, and I can walk through each. Mockups are the digital models of products, and it assists in seeing how products look after printing or manufacturing.
Conclusion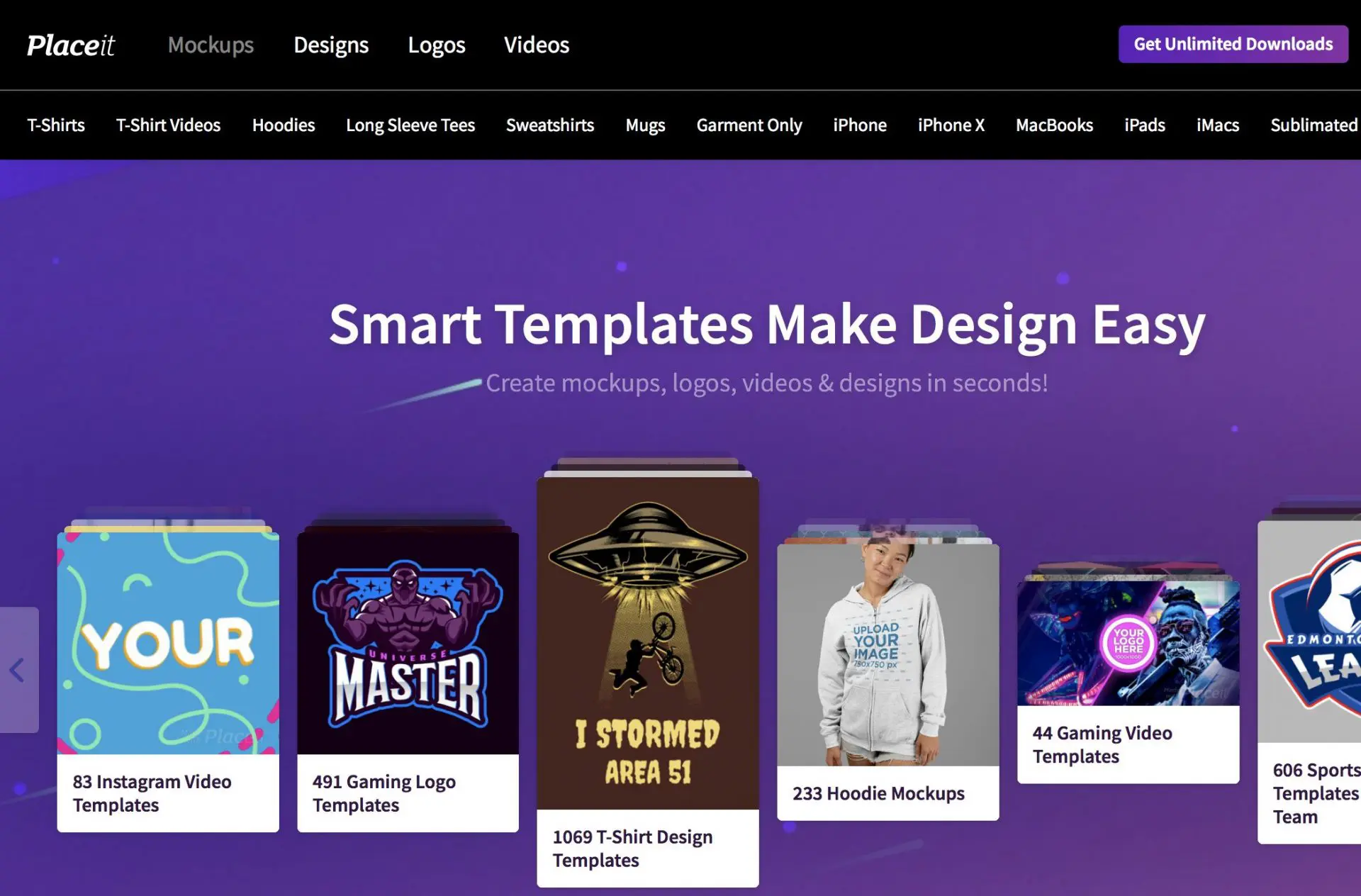 Placeit.net is a cloud-based tool for designing a range of personal assets, marketing, mockups, graphics, videos, social media posts, logos, animated videos, and much more. The features are worth the price it offers, and Envato, the founder, converted it into the largest marketplace for getting digital assets. It offers a user-friendly environment, and we all can use it with little or no technical skills. Lets us start using it today