FTC Disclosure:This post contains affiliate links.We're independently supported by our readers and we may earn a commission when you buy through our links.
Effective team collaboration and project management are crucial for success in today's fast-paced and interconnected business world. monday.com is a cloud-based work operating system that promises to streamline workflows and boost productivity. With an array of intuitive features designed to simplify project tracking, task management, and communication, monday.com has garnered attention from businesses of all sizes. In this review, we will delve into the critical features of monday.com, evaluating its strengths and potential areas for improvement.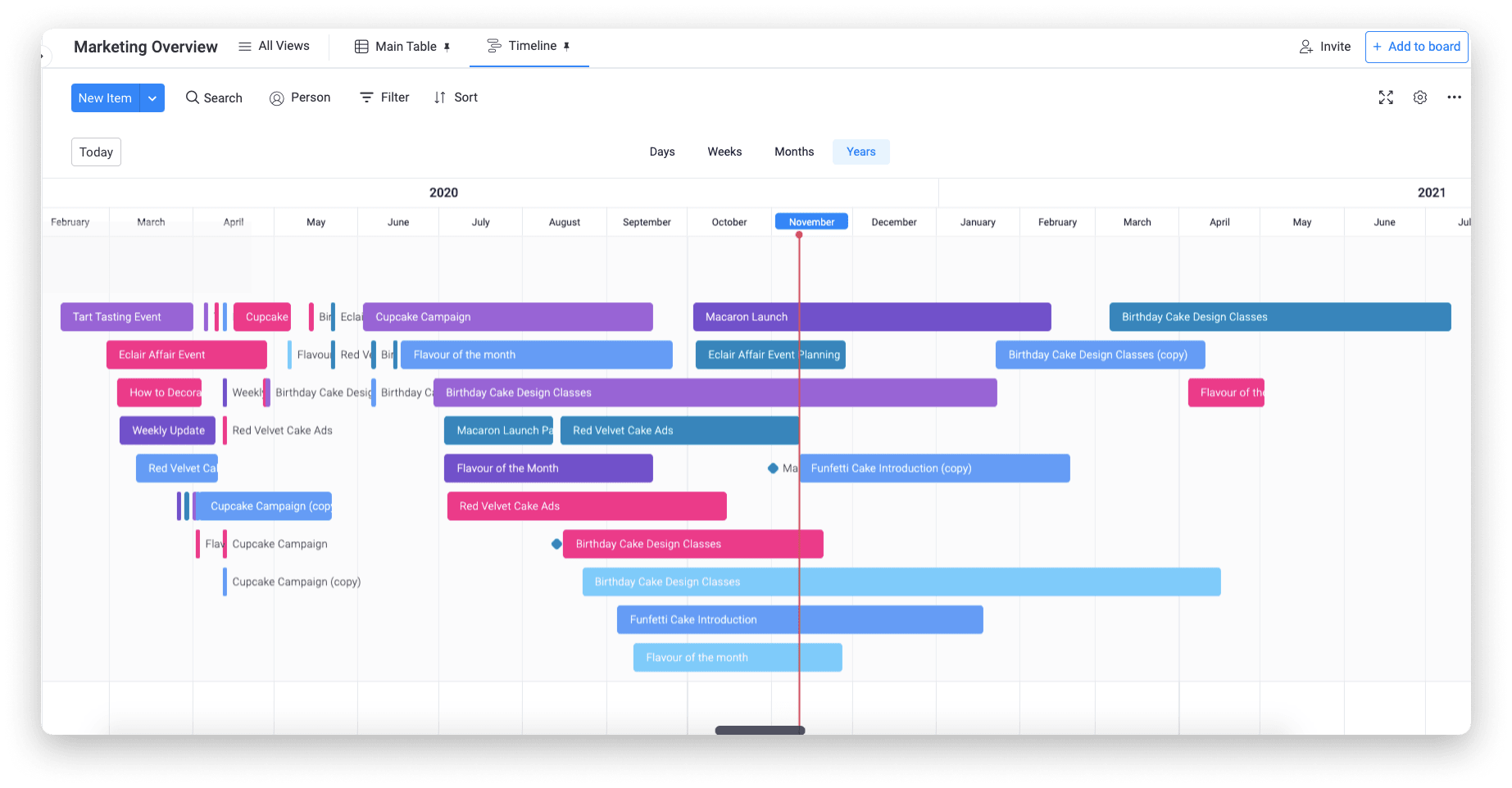 Intuitive Interface
One of the standout features of monday.com is its user-friendly interface. Upon logging in, users are greeted with a clean and visually appealing dashboard that presents an overview of ongoing projects and tasks. The customizable boards allow teams to organize information in a way that suits their workflow best, making tracking progress at a glance easy. The drag-and-drop functionality allows for effortless task assignment and rearrangement, enhancing flexibility and adaptability.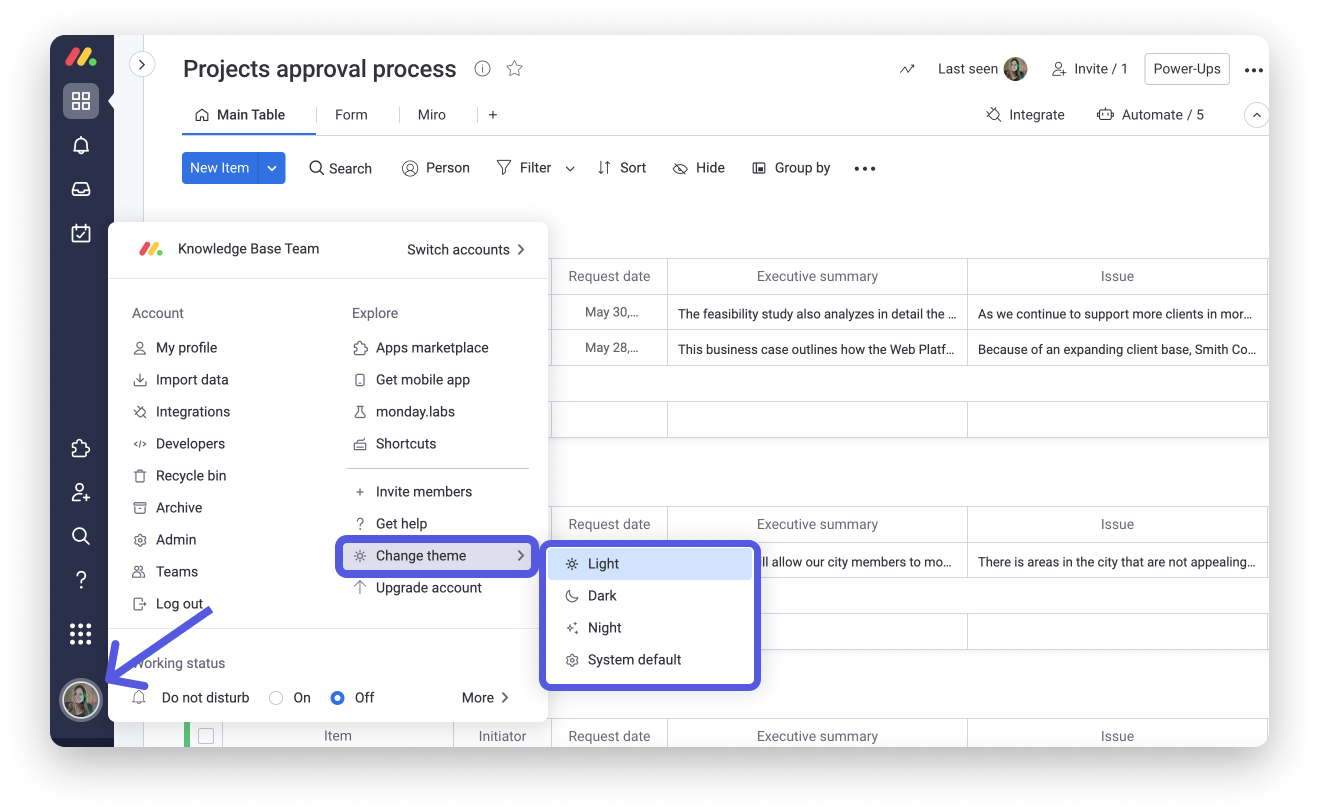 Versatile Workflow Management
monday.com provides an extensive range of templates that cater to diverse industries and project types. From marketing campaigns to software development, the platform can accommodate various workflows. Users can either start from scratch or utilize pre-built templates as a foundation for their projects. This versatility makes monday.com suitable for businesses across sectors, from startups to large enterprises.
Task Tracking and Management
Tracking the progress of tasks is made seamless with monday.com's features. Users can assign tasks to team members, set due dates, and establish dependencies to ensure projects move forward efficiently. Additionally, the platform's notifications and reminders keep team members informed about upcoming deadlines and changes, minimizing the chances of missing critical milestones.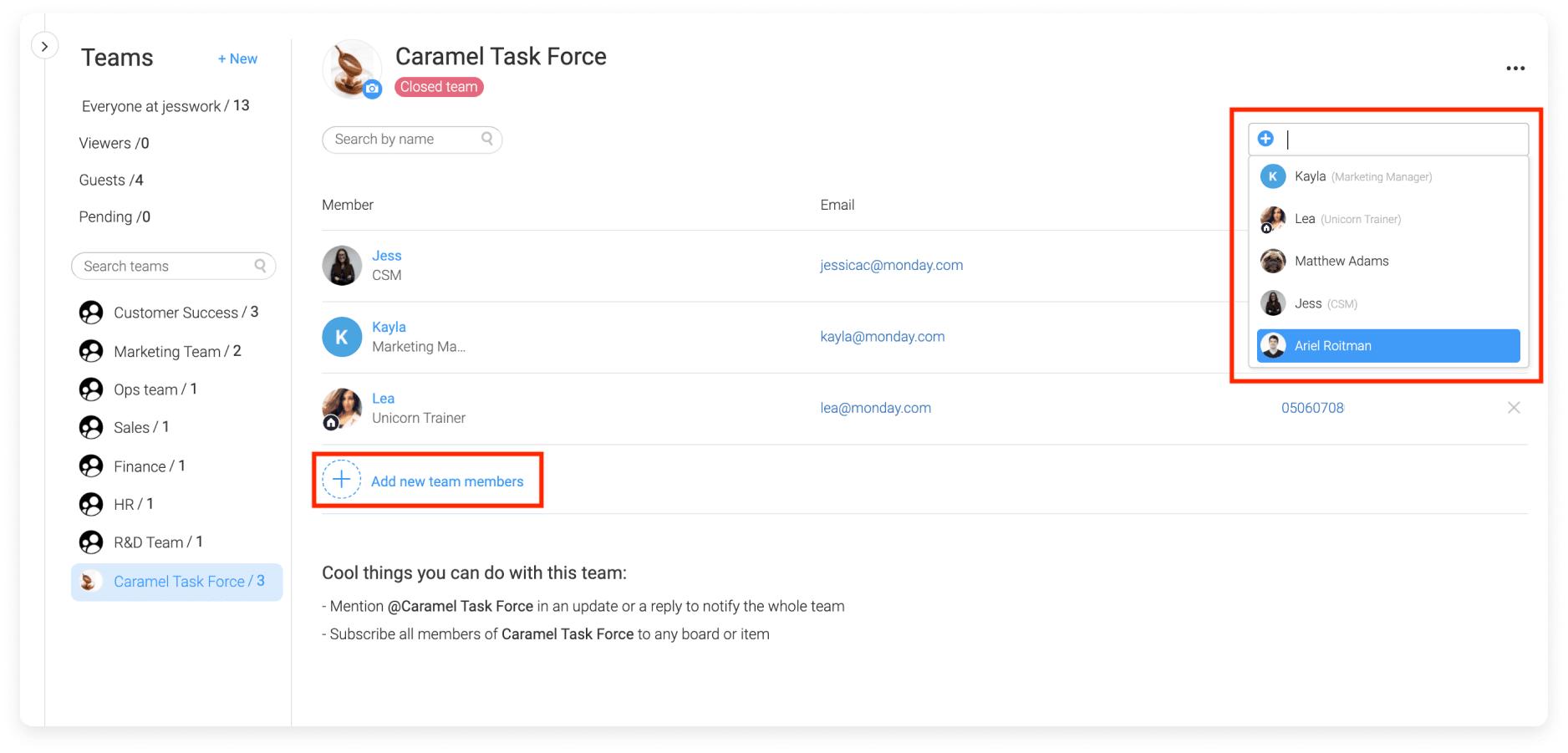 Collaborative Communication
Effective communication is essential for successful teamwork, and monday.com fosters collaboration through its built-in communication tools. Team members can leave comments, attach files, and tag colleagues directly within tasks, avoiding the need for external communication channels and reducing the risk of miscommunication.
Integration Capabilities
monday.com understands that businesses often use multiple tools to manage different aspects of their operations. To address this, the platform offers various integrations with popular third-party applications. Whether it's connecting with communication tools like Slack or file-sharing platforms like Google Drive, monday.com seamlessly syncs data to create a centralized workspace.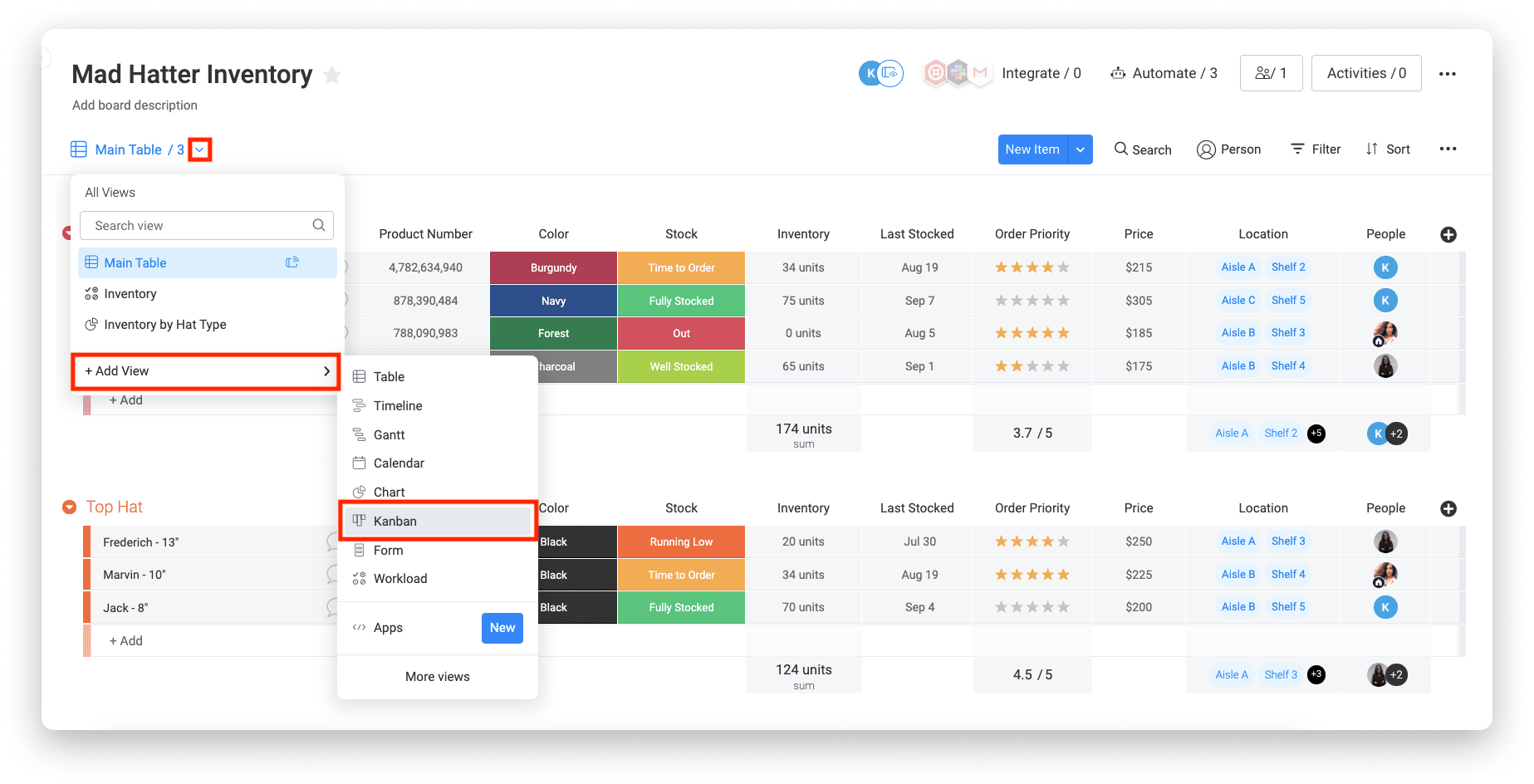 Time Tracking and Reporting
Understanding how much time is spent on various tasks and projects is vital for optimizing productivity. monday.com's time tracking feature enables team members to log their work hours, facilitating accurate reports on individual and team performance. This data-driven approach helps managers identify bottlenecks and allocate resources efficiently.
Mobile App for On-the-Go Management
In today's mobile-centric world, having access to project management tools on the go is invaluable. monday.com offers a well-designed mobile app that allows users to stay updated on their tasks and projects, communicate with team members, and make real-time updates, all from the convenience of their smartphones or tablets.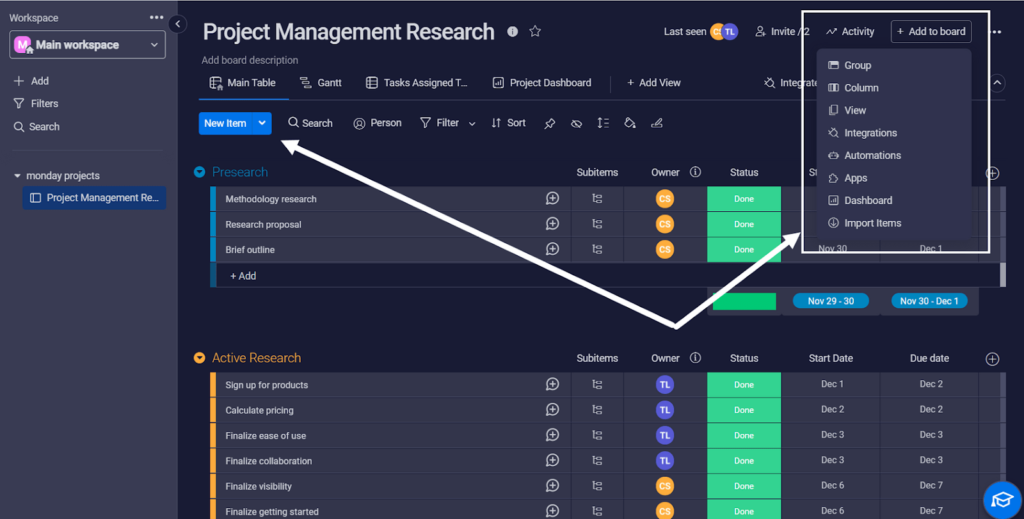 Security and Privacy
monday.com places a strong emphasis on security and data privacy. With data encryption, secure socket layer (SSL) connections, and regular data backups, the platform ensures that sensitive information remains protected. Additionally, role-based permissions enable organizations to control sensitive data access and comply with industry regulations.
Additionlal Features of monday.com
Versatile Workspaces: monday.com offers customizable boards and templates for various use cases, such as project management, team collaboration, CRM, content calendar, and more. Users can tailor these workspaces to fit their unique workflow and requirements.
Intuitive Interface: The platform's user-friendly interface makes it easy for team members to adapt to the tool quickly. Drag-and-drop functionality, color-coded labels, and straightforward navigation provide a seamless user experience.
Automation and Integrations: monday.com provides powerful automation capabilities that enable users to set up triggers, actions, and notifications based on specific events or changes in the workflow. Additionally, the platform integrates with popular third-party tools like Slack, Google Drive, and Trello, enhancing overall productivity.
Collaboration Features: Users can communicate and collaborate effectively within the platform. @mentions, comments, file sharing, and real-time updates ensure that team members stay informed and engaged throughout the project's lifecycle.
Task Management: monday.com excels in task management, allowing users to create, assign, and track tasks with due dates, priority levels, and dependencies. Visual progress tracking keeps teams on top of their workload.
Time Tracking and Reporting: The platform offers time tracking functionalities, enabling users to log hours spent on tasks and projects. Detailed reporting and analytics provide insights into team performance, task completion rates, and resource allocation.
Mobile App: monday.com offers a mobile app for iOS and Android, allowing users to access their projects, tasks and collaborate on-the-go.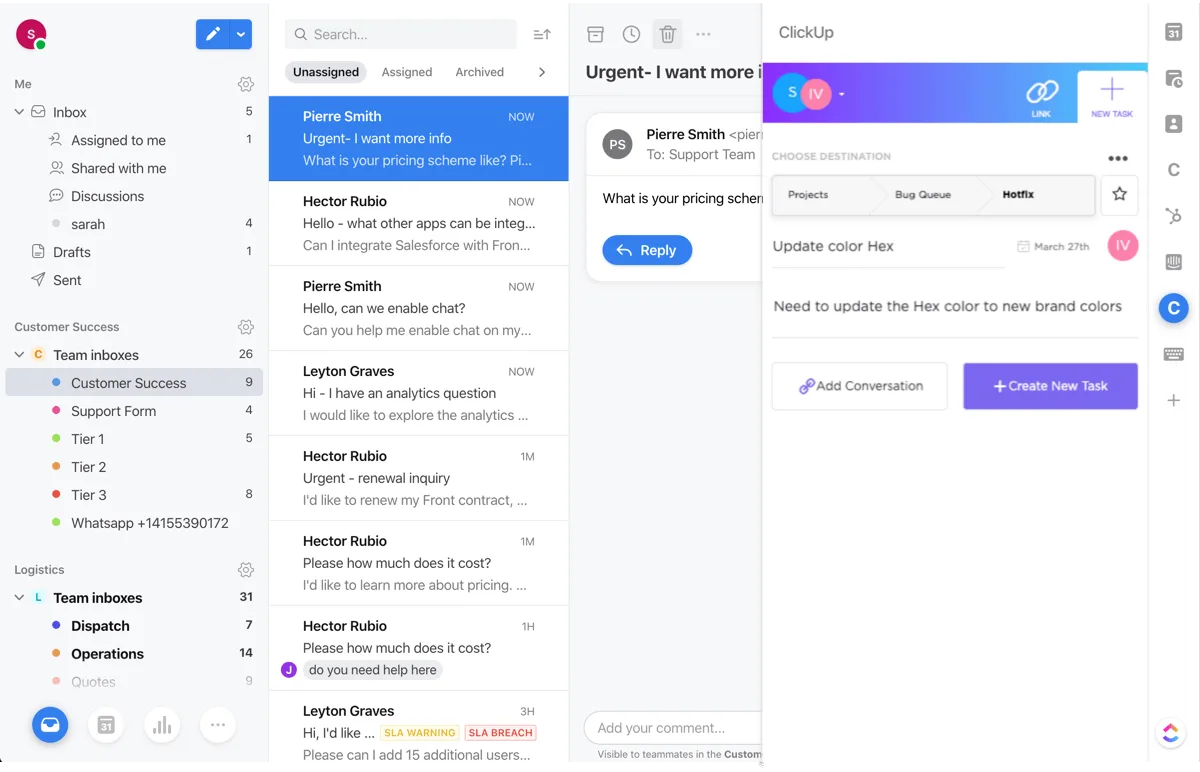 Pros of monday.com:
Easy Onboarding: monday.com's intuitive interface and user-friendly design ensure a smooth onboarding experience for teams, reducing the learning curve.
Customizable and Scalable: The platform's flexibility allows teams of all sizes and industries to adapt it to their unique workflows and grow with it as their needs evolve.
Wide Range of Integrations: Integration with popular tools enhances productivity by bringing various functionalities under one roof.
Real-time Collaboration: monday.com fosters seamless communication and collaboration among team members, irrespective of location.
Automation for Efficiency: Automation features save time and effort by automating repetitive tasks and streamlining workflows.
Task Tracking and Visualization: The platform's visual representation of tasks and progress aids in better project management and resource allocation.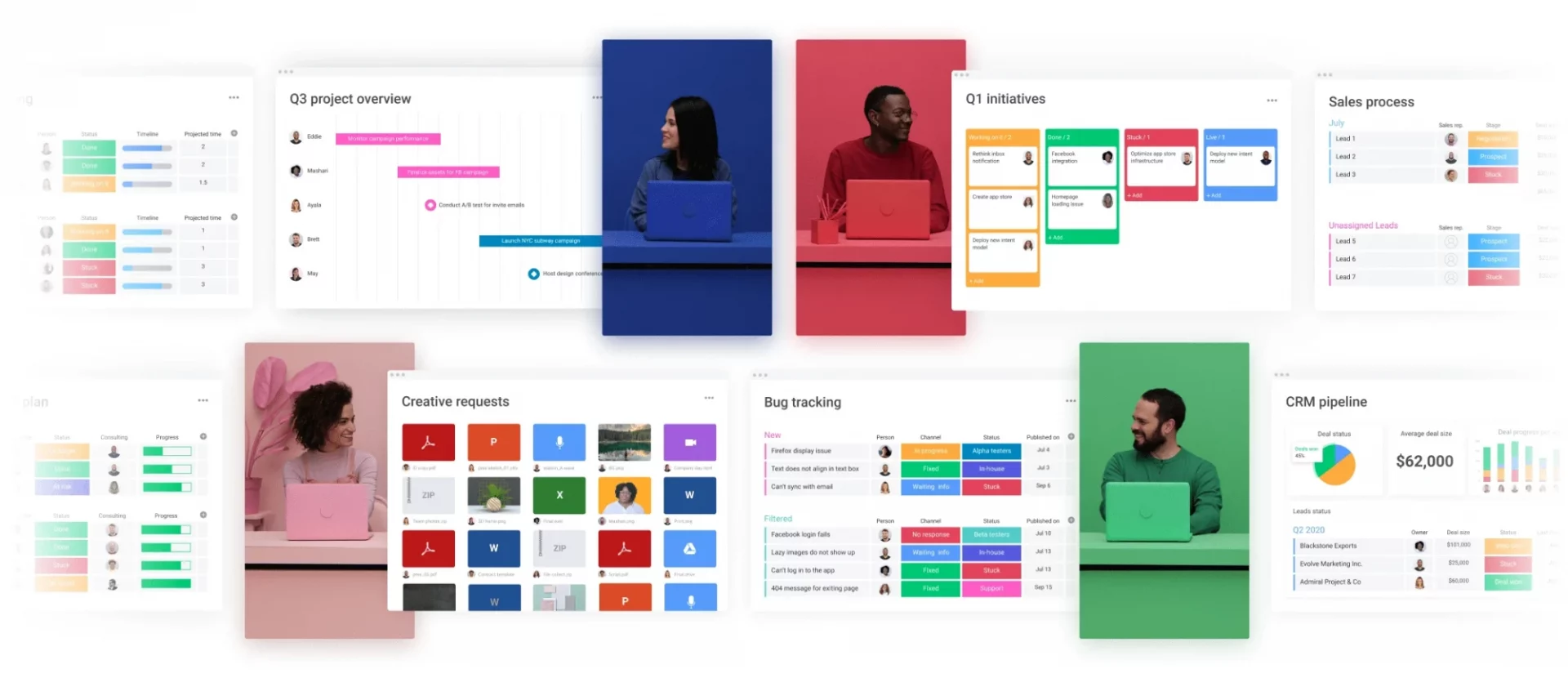 Cons of monday.com:
Cost: monday.com can be relatively expensive for small businesses and startups, especially if they require access to advanced features.
Learning Curve for Advanced Features: While the basic features are easy to grasp, fully utilizing the more advanced features and automation might require some training.
Limited Gantt Chart Functionality: While monday.com provides a timeline view, the Gantt chart functionality is limited compared to specialized project management tools.
Notification Overload: The constant notifications can become overwhelming when working in larger teams with frequent updates.
Support Service:
monday.com offers customer support through various channels, including email, live chat, and a comprehensive help center with articles, tutorials, and guides. Dedicated support is available for customers on higher-tier plans, providing personalized assistance.
Overall, monday.com's support service is prompt and helpful, effectively addressing user queries and issues. The platform's commitment to providing top-notch support ensures that users have a positive experience and can maximize the tool's benefits.
Conclusion
In conclusion, monday.com lives up to its promise of being a powerful work operating system that enhances team collaboration and project management. Its intuitive interface, versatile workflow management, and comprehensive communication tools make it a top choice for businesses seeking a user-friendly and adaptable platform. The integration capabilities and mobile app further add to its appeal, catering to the needs of modern, dynamic teams.
While monday.com boasts impressive features, there may be better fits for some organizations. The pricing structure could be a concern for smaller businesses with limited budgets, especially if they require access to more.