FTC Disclosure:This post contains affiliate links.We're independently supported by our readers and we may earn a commission when you buy through our links.
With the hunting season at its peak, you need some accessories along with the primary rifle or bow to get a better chance at scoring a kill. Among these essential accessories is the range finder. The ideal range finder should be lightweight and compatible with your hunting requirements. Although thermal range finders are also available, they are on the expensive edge. This article comes with a review of TideWe Hunting Range finder, which is compact, affordable, and above all, it is highly functional for its size.
The Specifics: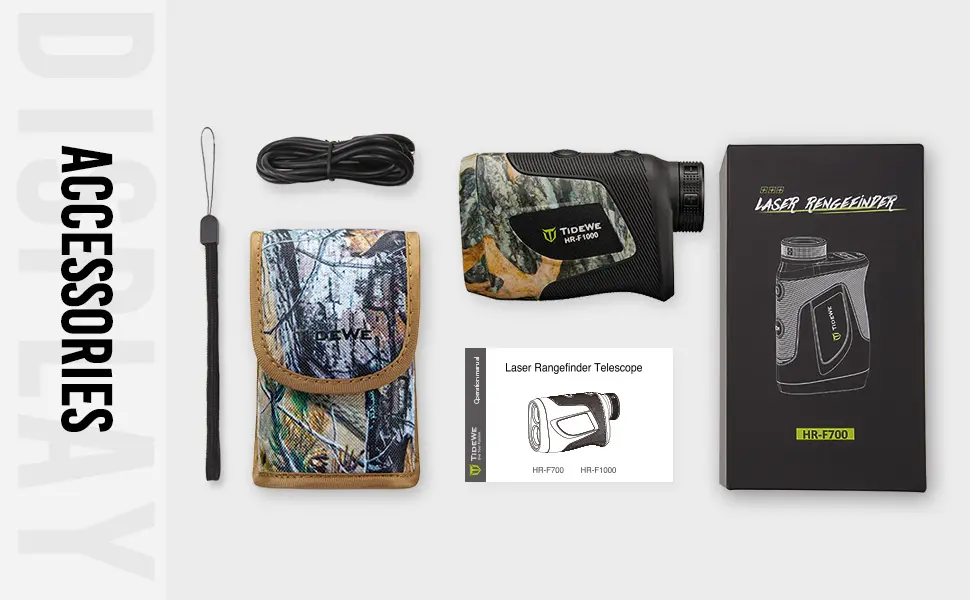 The buyer's eye is on the lightweight, compact design of the TideWe range finder, with a weight of 0.35 pounds. You can ideally fit it into your palm or put it into the side pocket of your hunting bag, where it becomes available to you all the time. The added plus is that it comes with a carrying case with a camouflage cover to add extra attractiveness. With a clear 6x viewfinder, you can explore the hunting ground with two options, namely 700 yards and 1000 yards. The range finder itself is rechargeable. TideWe range finder is portable, so it comes with a lanyard, and you can carry it easily. To make it serve you longer, it is weather resistant and will support your endeavor in pretty much any hunting ground.
About the Display: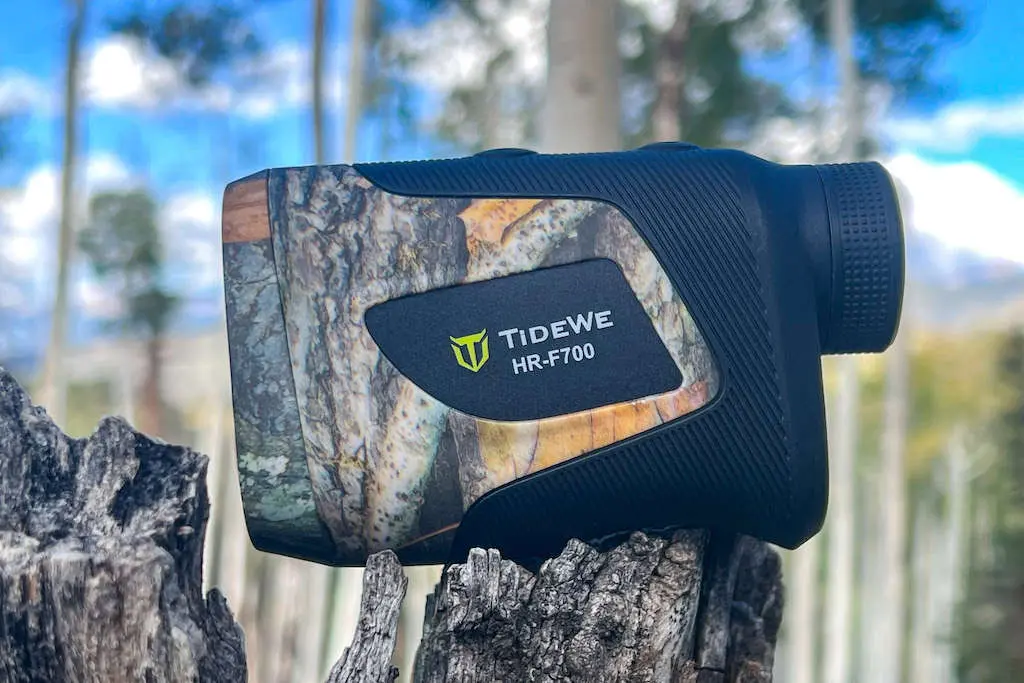 Many users appreciated the clear visibility of its display, especially the 6x magnification, which allows you to see through branches and leaves. Some customers complained about the dullness of view compared to range finders with an illuminated display. This budget range finder does not come with a brilliant show, but you can explore other options in its line-up, which offer OLED displays. But not having an illuminated display does not lower its functionality; however, it might be a tad bit difficult to use in dim light or at night.
The Rangefinder's Functionality: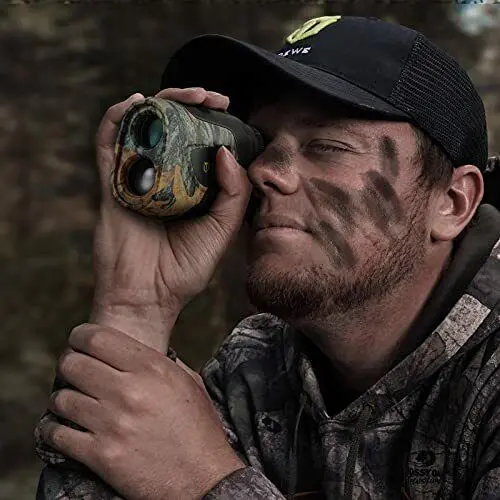 The company claims its rangefinder has an error of +/- 1 yard. For smaller distances, it is highly accurate, but for spaces such as 700 yards away, it might have a margin of error. The rangefinder can give you a vertical and horizontal distance to your target, keeping the elevation factor in its calculations. These readings appear helpful when hunting targets at a higher ground. It will also display the elevation angle to enhance your hunting experience further. If you are a pro hunter and want to shoot moving targets, this rangefinder will help you achieve that by displaying the target's speed.
Ease of Use: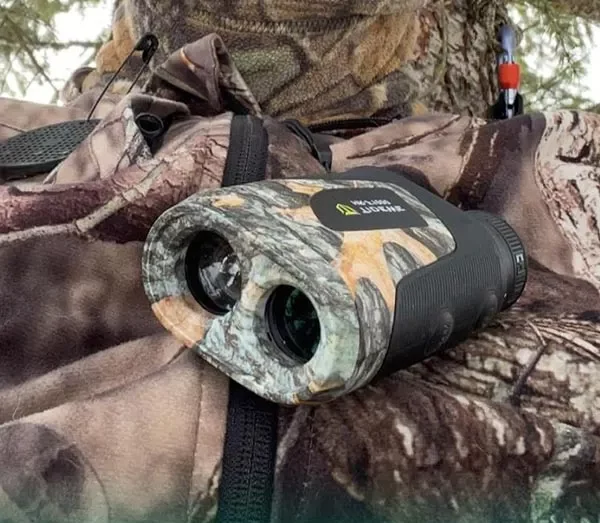 The most important feature that attracts many customers to this budget rangefinder is the presence of only two buttons to control its features. One is the power button. If you short-press the power button, it will switch on the rangefinder. Long-pressing the power button will take it to scanning mode. The other button will shift between various methods of the rangefinder, and long pressing the mode button will switch between meters or yards readings.
Final Verdict:

For amateur hunters or those preferring hunting in hilly areas where long-range targets are not available, the TideWe rangefinder can be a better option. It has all the necessary features to support your adventures, and they are available as a budget option.